The Pegasus Team
Pegasus' global team is an extraordinary group of professionals and advisors, from former CEOs and industry-leading specialists to the next generation of global leaders, we all put our skills to work and create value beyond returns.
Prior to joining Pegasus, Mr. Catan earned an M.B.A. from Northwestern University – Kellogg School of Management, a period during which he also engaged with Solum Partners, the former natural resources team of Harvard Management Company, and mostly with Neptune NRCP, the first aquaculture-focused private equity firm, leading deals in the aquaculture space. Prior to his M.B.A., Celso worked at Stratus Group, a middle-market private equity firm in Brazil. In addition to the M.B.A., he also holds a Bachelor's degree in law from the Mackenzie Presbyterian University.
Michael Chorske
Operating Partner
Michael Chorske is an Operating Partner at Pegasus, focusing on sustainable agriculture, aquaculture, and infrastructure investments. Prior to joining Pegasus, Mike was a founder and Managing Director of Emergent Holdings, LLC, which develops land-based aquaculture and controlled environment agriculture assets across geographies and species. He was the Executive Managing Director of Whole Oceans, LLC, which is developing a 20,000 MT land-based aquaculture facility in Bucksport, ME. Mike's prior experience includes a 25-year career in private equity and venture capital. His operating experience includes senior financial management, business and corporate development roles with public and private companies. He received a Bachelor of Arts degree from Middlebury College and an MBA from Columbia University.
Craig Cogut
Founder, Chairman & CEO
Craig Cogut has spent a career building successful investment businesses. Mr. Cogut founded Pegasus, a private equity fund, in 1995 and serves as its Chairman and CEO, and is a member of the management committee and the investment committee. Through Mr. Cogut's leadership, Pegasus has focused on sectors influenced by global resource scarcity and the need to combat climate change, as well as on the growth in demands globally for human health and wellness, leading to Pegasus becoming the first U.S. private equity fund manager to be accredited by the Green Climate Fund. In 1990 Mr. Cogut co-founded and was one of the original partners at Apollo Advisors L.P., a position he held for six years preceding the creation of Pegasus. Mr. Cogut is currently Vice Chairman of the Board of Directors of PanTheryx.  In addition, Mr. Cogut has been an active philanthropist in the fields of improving education, building civil society and championing environmental and health issues. Mr. Cogut currently serves as Chairman of the finance advisory board of the Global Alliance for a Sustainable Planet, a non-profit focused on leveraging private finance for public good in order to achieve sustainable development goals.  Mr. Cogut is an alumnus of Brown University and Harvard Law School.
David Cogut is a Partner and is a member of the firm's management committee, investment committee and valuation committee.  Prior to joining Pegasus, Mr. Cogut was an investment banker at Moelis & Company, where he focused on mergers & acquisitions, corporate restructurings and financing transactions across the gaming and lodging, industrials, media, real estate, and technology sectors.  Mr. Cogut currently oversees Pantheryx, Renaissance Downtowns, Six Senses US, and SleepScore Labs.  Past investments in which Mr. Cogut was highly involved include Six Senses, Spirit Music and Halo, Purely for Pets.  Mr. Cogut also serves on the board of the Advisory Council for the Institute at Brown for Environment & Society.  Mr. Cogut graduated from Brown University with a major in Economics.
Tim Corfield
Operating Partner
Tim Corfield is an Operating Partner at Pegasus, focusing on renewable energy investments for the Subnational Climate Fund.  Prior to joining Pegasus, Mr. Corfield led the Impala Energy Group, an established African power platform with a focus on natural gas-renewable hybrid power and thermal energy generation.  Mr. Corfield has over 30 years' experience in infrastructure delivery across engineering, development, construction, finance, operations and maintenance.
Dale Galvin
Managing Director GFCR Investment Fund
Over his career, Dale Galvin has served in a variety of leadership roles in the international conservation, finance, investment, and technology sectors. His positions have included Fund Manager of the Meloy Fund I, LP, Chief Operating Officer of Rare, an international conservation organization, and Chief Financial Officer of PA Consulting Group North America. Galvin holds a B.A. in Economics from Cornell University and an M.B.A. from the MIT Sloan School of Management.
Mr. Galvin is the CEO of Deliberate Capital LLC.  Pegasus engaged Deliberate Capital as a subadvisor to the Global Fund for Coral Reefs.
Ronen Gani
Operating Partner
Ronen Gani is an Operating Partner at Pegasus, focusing on renewable energy investments for the Subnational Climate Fund.  Prior to joining Pegasus, Mr. Gani was a co-Founder, Chief Financial Officer and Chief Operating Officer of Impala Energy Group, an established African power platform with a focus on natural gas-renewable hybrid power and thermal energy generation.  Mr. Gani has over 20 years' experience in business development, finance, investing and accounting in the gas and energy industry.  Mr. Gani is a qualified accountant with over seven years of Big 4 experience, including commercial negotiations, transaction structuring and establishing financial governance.
Natalie Gartmann
ESG and Impact Manager
Natalie Gartmann is the ESG & Impact Manager of Pegasus. Ms. Gartmann is a member of the Sustainability Committee. Prior to joining Pegasus, Ms. Gartmann was a Consultant at the global management consulting firm Sustainserv where she advised companies on integrating sustainability into long-term strategies, everyday operations, and reporting. She has a strong background in the financial sector, which includes developing and implementing responsible investment policies, integrating ESG into investment decision-making processes, and conducting impact assessments. Ms. Gartmann holds a Master's in Management from HEC Paris and a Bachelor's degree in International Affairs from the University of St. Gallen.
Joel Haney is a Partner and a member of the firm's investment committee and valuation committee. He is focused on investments in environmental services, building solutions, energy efficiency and clean energy. Mr. Haney currently serves on the board of directors of Global Value Lighting, an industry leader in private label LED lighting solutions. He has held numerous portfolio company board member roles during his tenure at Pegasus.
Prior to joining Pegasus, Mr. Haney was an investment banker at Moelis & Company. Outside of the office, he is an advisory board member of the Department of Dermatology at Mount Sinai in New York City. Mr Haney graduated magna cum laude from Northwestern University.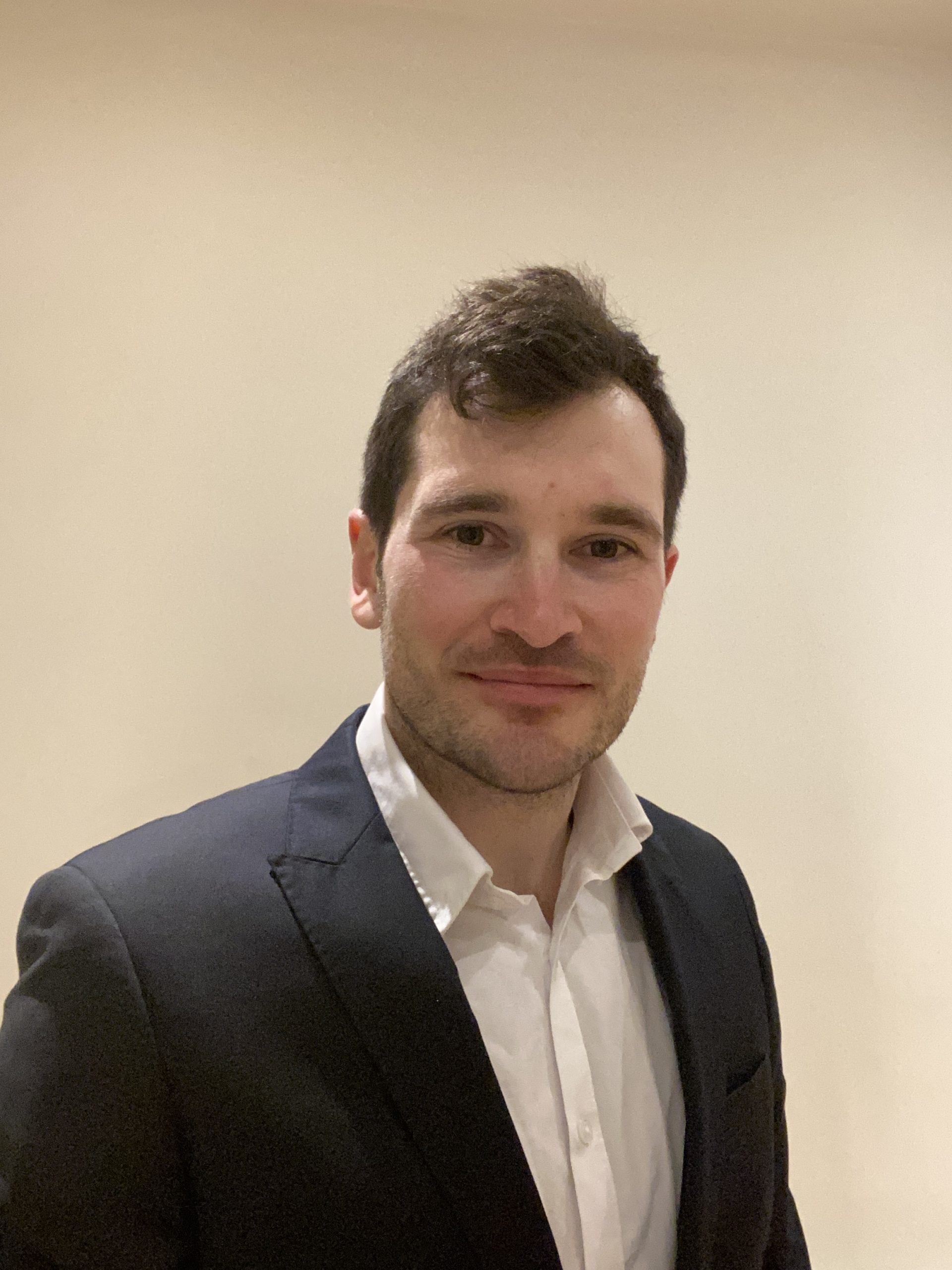 Nicolas Hasselbach
Operating Advisor
Nicolas Hasselbach is an Operating Advisor at Pegasus, focusing on renewable energy investments for the Subnational Climate Fund. Mr. Hasselbach joins Pegasus with over seven years' experience in engineering, finance and investments as an engineering lead and financial analyst most recently at Impala Energy Group. Focus areas include investment / market analysis, technology development and testing, and strategic consulting in the energy and automotive sector. Mr. Hasselbach has a Master's in Engineering and has passed CFA Level III.
Michael Holtzman
Operating Partner
Michael Holtzman joined Pegasus after a distinguished career in corporate strategy, public service, and strategic communications.
Mike helped lead the winning campaigns on behalf of two Olympic host cities and a FIFA World Cup host nation, helped elect the first post-Saddam Hussein President of Iraq, helped develop an international consensus for reform on behalf of the President of Panama in the wake of the "Panama Papers" disclosures,  and led communications on behalf of two sensitive independent investigations led by former U.S. Federal Reserve Chairman Paul Volcker.  Mike has won nearly every top honor in the public relations field, including being named "PR Professional of the Year," by PR Week Magazine. 
Mike helped orchestrate the turnaround of a major U.S. historical tourism destination, including implementing strategies that dramatically increased foot traffic and hotel stays. Mike spearheaded deeper engagement of minority audiences, produced an acclaimed Super Bowl ad, developed a new on-site hotel targeting local university visitors, and established a new partnership with a major regional tourism attraction, including joint ticketing and transport. He also implemented successful "shoulder season" activations including a wildly successful Halloween program, winter ice-skating, and a military lounge.
Mike was a senior advisor in two U.S. Presidential Administrations, one Democratic, one Republican. In a private capacity, he has worked to free captured American journalists in war zones and has helped lead efforts to restore and preserve America's oldest African-American church.
Mike is also a published author, multimedia artist, and professional musician. He is a graduate of The College of William and Mary, where he served on the board of Advisors at the Reves Center for International Studies.  He served two terms as a Trustee of Washington College in Delaware.
Anuj Kamdar
Vice President
Anuj Kamdar is a Vice President at Pegasus. Prior to joining Pegasus, Mr. Kamdar was an investment banker at Moelis & Company, where he focused on mergers & acquisitions, corporate restructurings and financing transactions across the media, technology, and consumer retail sectors. Past investments in which he has been involved include Six Senses, Spirit Music Holdings and Carol's Daughter.  Mr. Kamdar is currently heavily involved with PanTheryx, Renaissance, Accordant and Creative Realities.  Mr. Kamdar graduated from California Berkeley with a B.A in Business Administration from the Haas School of Business.
Peter Kennedy
Chief Investment Officer GFCR Investment Fund
With over 25 years of working experience in the investment space, Peter is a veteran technology and impact investor with experience investing in both private and public companies across Asia, U.S. and Europe. As an early investor in the impact sector (water, energy and agriculture), Peter has led more than 20 deals in this area since 2003. Prior to entering the private equity sector, he was a highly ranked equity analyst at Morgan Stanley. Peter advises and sits on numerous boards in the water, technology, and agriculture/aquaculture sectors.
Gina McCarthy
Senior Operating Advisor
The first-ever White House National Climate Advisor and former U.S. EPA Administrator, Gina McCarthy is one of the nation's most respected voices on climate change, the environment, and public health. As head of the Climate Policy Office under President Biden, McCarthy's leadership led to the most aggressive action on climate in U.S. history, creating new jobs and unprecedented clean energy innovation and investments across the country. Her commitment to bold action across the Biden administration, supported by the climate and clean energy provisions in the Bipartisan Infrastructure Law and the Inflation Reduction Act, restored U.S. climate leadership on a global stage and put a new U.S. national target to cut greenhouse gas emissions by 50-52 percent below 2005 levels by 2030 within reach.
Throughout her years of public service in both Republican and Democratic administrations, McCarthy is credited for her common-sense strategies and ability to work across the aisle, with states, communities, business leaders, and the labor community, to tackle our nation's toughest environmental challenges in ways that spur economic growth. and improve public health for workers and families, especially those living in environmental justice communities.
Before joining the Biden administration, McCarthy served as President and CEO of the Natural Resources Defense Council, one of the nation's largest and most influential environmental advocacy organizations. Prior to NRDC, she was a Professor of the Practice of Public Health in the Department of Environmental Health at Harvard T.H. Chan School of Public Health where she served as the Director of the Center for Climate, Health, and the Global Environment. She was also a fellow at the Harvard Kennedy School of Government. During this time, she engaged students and climate science thought-leaders across the faculty, as well as corporate and non-profit leaders across the world, to coordinate strategies to turn climate and health science into actions that promote a healthier, more sustainable, and just world. McCarthy also served as a Member of the Board of Directors of the Energy Foundation and Ceres and was an operating advisor to Pegasus Capital, an impact investment management firm focused on climate-related investing.
From 2013–2017, McCarthy was the Administrator of the U.S. Environmental Protection Agency (EPA) under President Obama. McCarthy focused on using science and input from broad external engagement to strengthen clean air standards including establishing tighter standards on mercury pollution, a new EPA Clean Water Rule to protect rivers and streams that 117 million Americans rely on for drinking water, the first national standards requiring reductions in greenhouse gas emissions for fossil-fuel-fired power plants, and many other policies, programmatic and regulatory efforts that demonstrated the United States' strong commitment to protecting public health and the environment. To advance climate and environmental justice domestically and internationally, McCarthy worked to implement President Obama's climate action plan spearheading U.S. international engagements that resulted in the passage of the Kigali Amendment to the Montreal Protocol to phase out the use of high global warming chemicals and engaged in efforts leading to the adoption of the Paris Climate Agreement.
Prior to her role as EPA Administrator, McCarthy held the position of Assistant Administrator in the Office of Air and Radiation. Prior to that Presidential appointment, McCarthy was the Commissioner of the Connecticut Department of Environmental Protection, where she served as Chair of the Governor's Climate Advisory Council, developed the state's Climate Action Plan, began an initiative called "No Child Left Inside" to introduce families to the natural world by visiting state parks, helped design and implement the nine-state Regional Greenhouse Gas Initiative (RGGI), the nation's first cap and trade program to reduce greenhouse gas emissions for power plants. She also held senior positions in the administration of five Massachusetts governors, including Deputy Secretary of the Office of Commonwealth Development and Undersecretary for Policy for the Executive Office of Environmental Affairs.
McCarthy earned a Bachelor of Arts in Social Anthropology from the University of Massachusetts at Boston and a joint Master of Science in Environmental Health Engineering, Planning and Policy from Tuft's University.
Dennis McGill
Operating Advisor
Dennis McGill has over 35 years of financial and operational enterprise leadership.  Mr. McGill's broad range of industry experience includes retail, consumer products, real estate, oil services, insurance, environmental services, financial services, manufacturing, and technology.  Most recently, Mr. McGill, from his Chief Financial Officer and/or Chief Operating Officer positions, led the financial turnarounds/disposition of Blockbuster, Inc., Safety-Kleen Systems, Inc., GAB Robins and Hastings Entertainment. In addition, he has led effective international supply chain efforts in the lighting, environmental product, and toy industries.  Mr. McGill's exceptional track record in commercial management is highlighted by an ability to lead effectual change, analytical decision-making, and meaningful cost reductions, while developing a strong company commitment to company culture and team members.  Mr. McGill currently lectures in the real estate department at Texas A&M in College Station, Texas.
Seyni Nafo
Senior Advisor
Ambassador Nafo has made significant technical contributions to Africa's sustainable development agenda over the last decade; particularly in fighting climate change, promoting renewable energy and mobilization resources.
Currently, serving as Technical Coordinator of the African Union Adaptation Initiative (AAI), Amb. Nafo is also a Alternate Member on the Green Climate Fund Board (2022-2024), as well as GoodWill Ambassador for Resource Mobilization at the African Union Green Great Wall Initiative (GGWI) since 2019. He is a Senior Adviser to H.E. Jean-Pierre Elong Mbassi, Secretary General  of United Cities and Local Governments of Africa (UCGLA)
In September 2020, he was invited H.E. Antonio Guterres to join the UN Secretary General High-Level Advisory Group on Climate Action.  Early 2020, he was appointed by CEO Patrick Verkoiijen as the Senior Adviser for Africa of the Global Center on Adaptation, which manages the Global Commission on Adaptation chaired by Ban Ki-moon and co-led by Kristalina Georgieva and Bill Gates.
In the UN climate negotiations, Amb. Nafo served as Chair of the African Group of Negotiators (AGN, biennial 2016-2017) and served as the AGN Spokesperson for over a faced (2011-2022).
Chester Pacio
Principal GFCR Investment Fund, Philippines
Chester brings more than 11 years of work experience in the fields of corporate finance, management consulting, and internal auditing. He holds a Bachelor's degree in Financial Management and Accounting from the University of Cordilleras and an M.B.A. from the Asian Institute of Management.
Razak Radityo
Senior Associate GFCR Investment Fund
Razak has more than 7 years of working experience in corporate banking and impact investing roles with HSBC, CIMB, and Proparco. He holds a Bachelor's degree in Regional and City Planning from the Institute of Technology, Bandung and an M.B.A. from Georgetown University.
Ulrike Schambeck
Chief Accounting Officer
Ulrike Schambeck is the Chief Accounting Officer of Pegasus. Previously, Ms. Schambeck was a Senior Associate, Assurance – Capital Markets at PricewaterhouseCoopers, LLP in New York. She also worked for Sparkasee Regensburg, a bank in Regensburg, Germany, from 1978 to 1993. Ms. Schambeck attended Westminster College earning a combined Bachelor's degree and an M.B.A. in 1997. She is also qualified as a Certified Public Accountant.
Parth Shah
Vice President
Parth Shah is a Vice President at Pegasus. Prior to joining Pegasus, Mr. Shah was an Investment Executive in the Infrastructure & Climate Group at CDC Group Plc (soon to British International Investment plc), a leading DFI. Mr. Shah has extensive experience in sourcing, managing, and exiting infrastructure assets, including over ten years of investment experience, with seven years in climate infrastructure investing in developing markets in Africa and Asia.
Mr. Shah has worked on several transactions, across a variety of climate infrastructure sectors, including renewable energy, digital infrastructure, and agriculture, amounting to more than $350m of in emerging markets. Mr. Shah is a graduate of the Wharton School at the University of Pennsylvania and holds the CFA charter.
Juandy Flaundria Soetomo
Investment Associate, GFCR Investment Fund, Indonesia
Juandy has more than 10 years of work experience in the accounting and investment sector. He holds a Bachelor's degree in Accounting and Finance and an M.B.A. from the Asia-Pacific International University.
Terry Tamminen
Operating Advisor
Terry Tamminen provides sustainability and policy advice across the Pegasus portfolio. He is a member of the firm's Sustainability Committee. Mr. Tamminen was appointed CEO of the Leonardo DiCaprio Foundation in 2016.  Mr. Tamminen is one of the nation's leading authorities on environmental policy. Governor Arnold Schwarzenegger appointed Mr. Tamminen Secretary of the California Environmental Protection Agency in November 2003, and Cabinet Secretary, the chief policy advisor to the Governor, in December 2004. He now advises California Governor Jerry Brown on energy and environmental policy matters and serves as an advisor to several other governors, Canadian Premiers, European Union leaders, and environmental organizations. Mr. Tamminen is the author of several books on environmental policy, is a sought-after international lecturer on climate control and energy issues and has received numerous awards and honors for his achievements. He is the co-founder and Executive Board member of the R20 Regions of Climate Action, a new public-private partnership among more than 100 regional governments, the United Nations, and numerous clean technology companies focused on low carbon economic development worldwide. The UK's Guardian newspaper named Mr. Tamminen one of "50 People Who Could Save the Planet."
Veronica Yow
ESG and Impact Manager GFCR Investment Fund
Veronica brings over 11 years of experience in corporate responsibility, international development, and impact investment. She holds a Bachelor of Commerce from the University of Melbourne and an M.S. in Sustainability Management from American University.
Daniela Gomez Ziga
Associate
Daniela Gomez is an Associate at Pegasus.  Prior to joining Pegasus, she was a financial advisor at Evolve Management Company, where she focused on project finance and deal structuring across the sectors of energy, infrastructure and mobility.  Past transactions in which she has been involved include a fuel storage portfolio of fourteen projects, Waste to Energy and sustainable aviation fuel refinery projects.  Ms. Gomez holds a Master's in Business Administration from the University of St. Gallen and a Bachelor's degree in Economics from the Instituto Tecnologico Autonomo de Mexico (ITAM).
* Operating Partners, Operating Advisors and Strategic Advisors are not employees of Pegasus.  They provide services to certain investments funds affiliated with Pegasus Capital Advisors, L.P., including identifying, sourcing, evaluating and analyzing prospective transactions, providing strategic insights and operational support related to portfolio companies, prospective portfolio companies, management teams, industries, sectors, regulations, market trends and other matters.  See Pegasus' latest form ADV for additional information.
SCF Strategic Advisory Board
The Subnational Climate Fund benefits from the diverse experience and expertise of its Strategic Advisory Board, which provides strategic advice to the SCF.
          Henry Gonzalez (Chairperson), Deputy Executive Director, Green Climate Fund
          Lloyd Day, Deputy Director General, Inter-American Institute for Cooperation on Agriculture (IICA)
          Paolo Gomes, Chairman, Orango Investment Corporation
          Frannie Leautier, Partner, CEO of SouthBridge Investment
          Michael E. Mann, Distinguished Professor of Atmospheric Science/ Director, Earth System Science Center, PennState
          Liesje Mommer, Leading the Wageningen Biodiversity Initiative & Professor Plant Ecology & Nature Conservation at Wageningen University & Research
          Sergey Nuzhdin, Principle Investigator, Nuzhdin Research Lab, University of Southern California
          Michael Posner, Professor of Ethics and Finance at NYU's Stern School of Business
          Susan Rockefeller, Founder and Editor-in-Chief of Musings
          Armando Sardi, Director, The Institute for Cancer Care, Chief of Surgical Oncology, Mercy Medical Center, Baltimore, MD
          Veronica Scotti, Group Managing Director Public Sector Solution, Swiss Re