Portfolio
Current portfolio
Since 1996, we have completed more than 90 investments primarily in the sustainability and health sectors across different business life cycles and geographies.
Sector
Sustainability
Headquarters
Rutland, VT
Accordant Energy is a company formed to develop ReEngineered Feedstock ("ReEF"), a unique product produced from municipal solid waste materials. Accordant Energy's ReEF is developed and manufactured by the company's proprietary technology for specific applications including gasification and combustion. The process accepts post recycling materials, which are then further processed in an Advanced Product Manufacturing ("APM") plant to produce the specified ReEF product incorporating carefully controlled air-emission control sorbents. The advanced and innovative APM and ReEF technologies enable the ReEF to be produced with significantly improved homogeneity and consistency, which are two common issues that have been thus far challenging the waste-derived fuel applications.
Visit website
Sector
Sustainability
Headquarters
West Warwick, RI
Global Value Lighting ("GVL") provides factory direct, turnkey private-label LED lighting to large retailers such as The Home Depot. GVL is 51% owned by Lighting Science Group ("LSG"). Powered by LSG's patented technology, GVL works closely alongside its clients to design custom private-label programs that results in increased customer satisfaction.
View website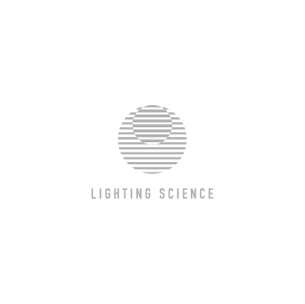 Sector
Sustainability / Health
Headquarters
West Warwick, RI
Established in 2001, Lighting Science Group (LSG) is an award-winning leader in innovative LED lighting solutions that designs, manufactures and brings to market advanced products for consumer and commercial applications. LSG's mission is to create healthier environments with lighting products that are thoughtful, simple to use, and focus exclusively on health, wellness and the biological impacts of light. Products designed by the Company include the GoodNight®, GoodDay®, and Sleepy Baby® LED bulbs and a horticulture light, the GroBar™. Lighting Science has been awarded Popular Science Magazine's 2016 Best of What New Award, Architect's Newspaper's 2016 Product of the Year, several Business Intelligence Group (BIG) Awards, Edison Awards, Sapphire Awards, and the IES Illumination Award. The Company holds over 400 patents to date, and is continually experimenting with new uses for LEDs that focus on the intersection of biological science and light.
View website
Sector
Health
Headquarters
Boulder, CO
PanTheryx is a vertically-integrated medical nutrition company dedicated to improving global health and quality of life through innovative life science. Utilizing its broad-based proprietary technology platform, PanTheryx is focused on the research, development and commercialization of medical nutrition products targeting the gastrointestinal microbiome. The company distributes its products internationally through licensing relationships with major pharmaceutical partners with access to broad distribution networks. The company's lead product, DiaResQ targets acute pediatric infectious diarrhea, a leading cause of death worldwide among children under the age of five.  DiaResQ has been shown to be both safe and efficacious in clinical trial settings and was selected by the Innovation Countdown 2030 initiative (led by PATH, the Bill & Melinda Gates Foundation, USAID and others) as one of the 30 leading healthcare innovations with great promise to transform global health by 2030.
Visit website
Sector
Sustainability / Health
Headquarters
Plainview, NY
Renaissance Downtowns is a suburban downtown revitalization company. The company enters into master developer relationships with municipalities while simultaneously engaging local communities utilizing a proprietary crowdsourcing process to gain input and foster support for future development. The company works with the municipality to write zoning codes and garner land use approvals dedicated to the creation of long-term social, economic, and environmental benefits for the community. Such benefits include permanent job creation and additional municipal revenues. Renaissance Downtowns' emphasis on compact, mixed-use, transit oriented development reduces reliance on automobiles and encourages walkability, mass transit, and biking. This model aims to create healthier and more community-based lifestyles that also benefit the environment. Furthermore, through its public / private partnerships, the company receives rights to develop significant parcels of land which serve as the catalyst for the overall revitalization effort.
View website
Sector
Sustainability / Health
Headquarters
New York, NY
Six Senses New York is an ultra-luxury hotel, designed by Bjarke Ingels, currently under construction on the famous New York High Line Park. The hotel will occupy approximately 10 floors in one of two towers collectively branded as "The XI". The development is led by HFZ Capital, an established New York based real estate developer presently managing more than 6 million square feet and 2,500 residential units
View website
Sector
Health
Headquarters
San Diego, California
SleepScore Labs was formed in 2016 in partnership with Resmed, Inc. (NYSE: RMD), a world leader in the manufacturing of sleep-related medical devices, and Dr. Oz, one of the most prominent advocates for consumer health, to license, develop, and utilize technology that will assess and stratify consumer sleep issues, and connect consumers with solutions to improve their sleep. The Company's vision is to redefine how we view sleep and allow users to take control and achieve the best possible sleep through data-driven solutions. The Company's flagship product is the SleepScore Max, a non-contact sleep improvement system that measures both the quantity and quality of your sleep. The measurements captured by the Company's products seek to inform its users with meaningful quality scores, personalized insights, and actionable advice.
View website
Sector
Other
Headquarters
New York, NY
Slipstream Communications holds interests in Creative Realities, Inc. Creative Realities offers media technology to generate shopper engagement in and around physical retail locations. The company also installs and services high-end audio-visual networks for global retailers, luxury brands, digital out-of-home (DOOH) companies, advertising networks, and outdoor clients. The company has four offices across North America and active installations in 40 countries.
View website
Sector
Other
Headquarters
Or Yehuda
T&M Israel is the leading security and janitorial company serving businesses, academic institutions, health care organizations and government throughout the State of Israel. Specializing in executive protection and command center monitoring, T&M Israel employs highly trained agents, all of whom are former members of the Israeli Defense Forces.
View website
Sector
Sustainability
Headquarters
Saratoga Springs, NY
Valogix, founded in 2005, is an independent software vendor in the enterprise resource planning ("ERP") industry.  The Company produces an industry-leading inventory management system for small and medium-sized businesses and has been selected as a Gold partner by SAP.
View website
Partner Investments*
Partner Investments are investments made by one or more principals at Pegasus and are not investments by any private fund managed by Pegasus or its affiliates.
Sector
Sustainable Food - Oceans
Headquarters

AKUA creates foods that can feed the planet sustainably while reversing climate change, and restoring health to our world's oceans. All of our products are made from ocean-farmed kelp, which is one of the most healing and healthy forms of food on the planet. And we're in the business of making seaweeds - or, as we like to say - seagreens - taste delicious.
Sector
Environmentally-Focused Education
Headquarters

Sector
Wellness
Headquarters

Female-founded, Hilma is helping you bring clean labels to your medicine cabinet with natural remedies, backed by science. Hilma's products are free of dyes and fillers, and have <1g of sugar. All of our products are scientifically backed and tested, which is why we call them "clinical herbals". We only use ingredients that have been clinically substantiated, and we also run our own clinical research on each of our products. We use ingredients that have worked for thousands of years, but we formulate only when the science agrees
Sector
Sustainable Clothing
Headquarters

Female-founded, Katla is built on the core values of respect for people, animals and the environment. These values are reflected in how we designed our business model, the fabrics we use and the manufacturers we have chosen as partners. And we don´t ask you to take our word for it: we have built a website that provides complete transparency into our garments, from conception to arrival at your doorstep. When you buy Katla, you buy for the future.
Sector
Sustainable Food - Oceans
Headquarters

We source locally and globally to maintain a wide variety of sustainable, trusted, and healthy seafood harvested at its pinnacle of quality direct from the people that harvest the fish. No middlemen! We time our sourcing to purchase each species right when it tastes best – only after it finishes a season of eating the most nutrient-dense foods.
Sector
Sustainable Agriculture
Headquarters

Sector
Renewable Energy
Headquarters

ZeroBase Energy ® is a leading innovator of hybrid power generation systems, specifically focusing on diesel generator efficiency improvements. We specialize in off-grid and microgrid systems that deliver clean and reliable power to some of the most rugged locations and demanding customers on the planet.